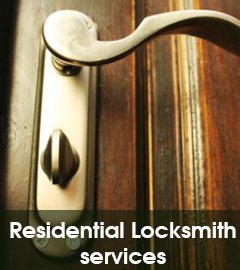 Can you remember the last time you completely renovated your front door including changing the locks? Do you think it's time to discard your old locks and replace it with modern and more reliable ones? Over the years, the locks have undergone a series of changes – both in design and security. A simple lock today does not do justice to protecting your house. In order to keep the burglars away who have been eyeing your property, it is time you take the safety of your house in your own hands. For this you would need a reliable locksmith. We are the leading locksmith in Davie, FL offering various services and security expertise. Davie Locksmith Store has been in the business for over 10 years now and has managed to earn a positive reputation. If you are looking for locksmith in Davie, pick up the phone and call us at 954-744-3790. We offer affordable solutions to suit your requirement!
About Us
Davie Locksmith Store is a local locksmith service company in Davie, FL with a team of professional technicians. We are often recognized for our fast and efficient services that is available 24/7. We work all weekends and even holidays! We are the fastest in terms of responding. If you are in Davie, we will reach out to you within 15 to 30 minutes. Our professional team of technicians have practical knowledge about all kinds of locking systems. They are trained to use various modern tools and are ready to provide instant solutions for your lock and key problems.
We Are Open 24 Hours
There are innumerable locksmiths around your area, so many that you couldn't count them on your fingers. But when it comes to emergency situation during odd hours, there is only one locksmith Davie Locksmith Store that will come to your rescue.
We are 24-hour locksmith in Davie, FL and provide services 365 days of the year. We have a trained team of qualified locksmith who have all modern tools to handle the situation with precision. Emergencies can happen at any time of the day and situations like getting locked out of your car, office, or home can make you anxious. Instead of dealing with the situation all by yourself, we advise you to call out hotline at 954-744-3790, so that we can send our technicians immediately without losing any time.
We not only provide assistance during emergencies, but we all offer standard services like replacement of locks or rekeying after business hours that your office routine remains undisturbed. Such kinds of customized solutions are offered by Davie Locksmith Store and much more.
Highly skilled and professional team
We have a team of qualified professional locksmiths who are motivated to serve your needs anytime, anywhere. Whether it is the security of your home, office, or car, we offer solutions to upgrade your security the betterment of your protection.
We also provide with mobile locksmith services, that allows our team to work in well-fitted vehicles and this in return saves you a trip to our office. We offer instant services like replacement of keys, duplication of keys, rekeying locks, setting security systems, and much more.
Our Services
We are the leading locksmith in Davie, FL. Some of our services include the following:
Automotive locksmith service:
Did you lose your transponder key? Rather than getting frazzled and getting anxious over this unpleasant situation and getting in touch with your car dealership, remember we are always around to quickly fix your auto locksmith issue. We have been in the auto locksmith service business for over 10 years now, and our team of technicians can handle all kinds of cars and their modern key systems. We do not charge an obnoxious fee to get a new key made and do not worry about how much time it would require to complete this task. We are the fastest when it comes to transponder key making and it takes us barely 30 minutes using our modern key-cutting technique to get you an affordable set of keys.
You can also call us for the following services:
Car lockout service
Removal of broken keys
Car key and key fob replacement
Car key cutting
Rekey and spare key making
Unlocking trunk or car doors.
Key locked in car retrieval
Ignition switch repair/replacement
Residential Locksmith Service:
As times are changing, we read a lot about the increase in burglaries. We get caught up in our day to day lives and never pay attention to something as important as the security of our homes. Burglars take advantage of our complacency and then it becomes too late to fix the damage. We urge you to take interest in updating your locks and keys. We are a leading locksmith provider in Davie and you can call us right now to assess your current security. We will send our technicians right away who will advise you on your security and guide you towards providing a sustainable solution based on your budget and requirements.
We also provide:
Help during emergency lockout
Lock change and repairing
Eviction services
Door lock fitting
Home security fitting
Rekeying locks
duplicate key making
Deadbolt/ padlock fitting
Garage door lock fitting
Mailbox lock fitting
fixing/replacing window locks
Commercial locksmith service:
We have been in the business for 10 years now and understand the effort into building a reputable company. A small error like a lockout could bring down the entire productivity of the office and all the effort would go down the drain. Something like a locked cabinet with important files or contract could lead to potentially losing the client. Therefore, we ask you to take action immediately. We are a trusted company in the commercial locksmith service field and we operate 24/7 to suit your needs. We are quick in responding and are known to reach the location within 30 minutes. We provide services like installing locks, advice on commercial security, and even setting up keyless access.
You can also reach out to our locksmiths in Davie FL for the following services:
Commercial building lockout help
Fitting of door new locks
Renewing old locks
Replacing mailboxes
Digital lock fitting
Setting up Panic lock
High-security lock fitting
Safes, file cabinet lock fitting
Reprogramming digital locks
Security grilles and door hardware
Emergency Locksmith Service:
It can be very frustrating if you find yourself locked out of your own car or home. During such situations we ask you not to panic and call us immediately. We promise to reach within 30 minutes as soon as you make the phone call. We have a reputation of providing quick and affordable services all-year-round and we operate out of mobile vans that are stocked with modern tools. It could be anytime of the day; we are always here to deliver a perfect solution to all your needs without charging an extra fee.
Some of other emergency services include:
Car, house, and office lockout services
Unlocking of any kind of cabinet/ safes
Unlocking file cabinets for commercial use
Post break-in help
Emergency lock renewing/fitting
Immediate key cutting
Rekeying of locks
Car trunk unlock
Broken key recoupment from lock
You will never be able to find any affordable locksmith in Davie, FL other than Davie Locksmith Store. Call us right away at 954-744-3790 to inquire further about our services.
We Provide Lock & Key in the following zip codes.
33024, 33312, 33314, 33317, 33324, 33325, 33326, 33328, 33329, 33330, 33331, 33332, 33355